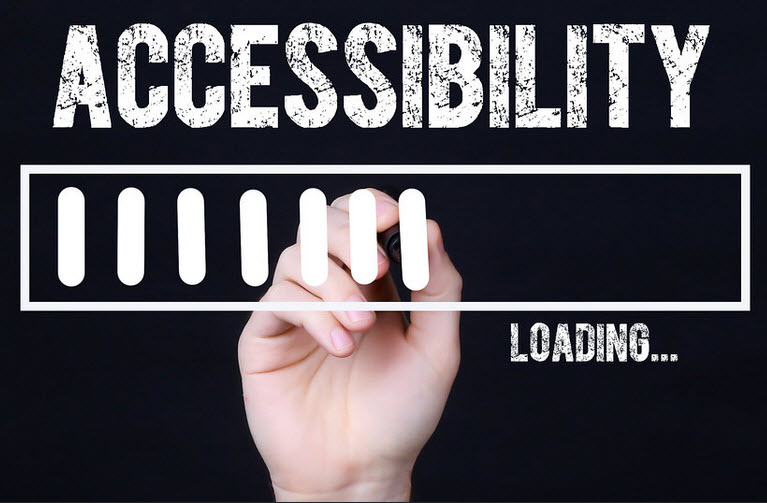 Accessibility is an important key concept related to the HyFlex delivery model. Accessibility can be viewed as having several meanings in this context. First, students need to be equipped with the technology and skills necessary to make their chosen participation mode accessible to them. Second, the digital content and tools that are fundamental to online and HyFlex delivery must be accessible to those with disabilities. This blog post will focus on the accessibility of digital content and tools.

(Image: Jernej Furman CC BY 2.0)
Why is digital accessibility important? In 2015-16, 19% of undergraduates reported having a disability (NCES). Among the disabilities reported were vision, hearing, mobility and speech or language impairments and learning, mental, emotional or psychiatric conditions. Students may be hesitant to report a disability, seek accommodations, or communicate issues with accessibility of content to their instructors. Finally, accessibility is the law. Section 508 of the Rehabilitation Act ensures that people with disabilities are provided equal access to the same information, interactions, and services. The global pandemic made the critical role of digital accessibility more apparent as vast amounts of course content were moved online, often without adequate attention to the accessibility of this content. It is important to note that there are multiple components to digital accessibility at the course level. While most learning management systems are designed for accessibility, the content that is added and the tools that are integrated into the system may not be fully accessible. The explosion in digital course content has placed significant pressure on Disability Resources staff to make this content accessible for students with accommodations, they can't do it alone. This makes improving digital accessibility a multi-faceted and shared responsibility across institutional stakeholders.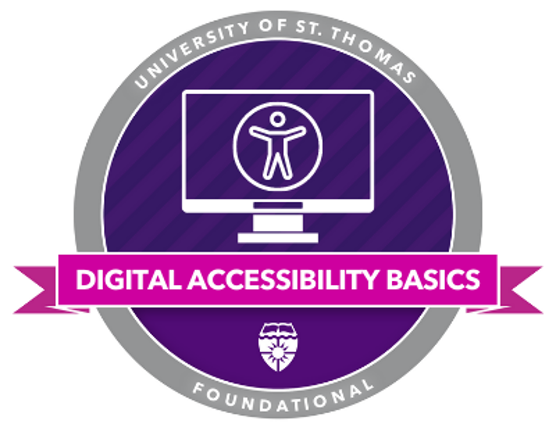 How are we addressing digital accessibility at the University of St. Thomas? We are currently focusing on informing and educating our digital content creators on the shared responsibility for accessibility, leveraging informal accessibility champions in the process. We are supporting the development of core accessibility skills through educational presentations and recently launched the first in a series of accessibility badges for faculty, staff, and student employees. We are diving more deeply into the accessibility of the Canvas integrations we use (including digital textbooks and content creation and engagement tools), working to develop better policies around evaluating these tools before they are adopted, and suggesting workarounds or back-up plans for situations where they are already in use. We adopted the Blackboard Ally File Transformer which allows students to personalize their learning experience by converting course files into alternative formats that fit their needs, devices, and learning preferences. Blackboard has made this tool available for free during the Covid pandemic. We also use the Blackboard Ally accessibility checker in addition to the Canvas and Cidi Design Tools accessibility checkers to help us identify where our accessibility issues lie and to guide incremental improvements.
What more can we do? How do we prioritize our approach to improving digital accessibility? We would love to hear how you are addressing this issue! Please visit the digital accessibility thread in the HyFlex Learning Community Technology discussion forum and add your insights.